Obsah listov od Willieho a Klogga
Listy z poštovej schránky, do ktorej sa dostanete pomocou rebríka na začiatku.
Niekedy sa hodí dobrá rada od Willa T.
Dear Klaymen,
Please feed my pet flytrap. He eats ring-food. I do not.
Love Willie
Drahý Klaymen,
Nakŕm, prosím, môjho maznáčika mucholapku. Žerie guľatú potravu. Ja nie.
S láskou Willie
My pal Klaymen
Have you seen my cool music box? Be careful when you play.
Sincerely Willie
Môj kamarát Klaymen
Videl si už moju cool hraciu skrinku? Buď opatrný, keď na nej budeš hrať.
S pozdravom Willie
Greetings Klay,
I mixed up the boom-sticks. Will you help unmix them?
Friends Willie
Vitaj Klay,
Pomiešali sa mi výbušniny. Pomôžeš mi ich roztriediť?
Kamarát Willie
Klaymen-Haymen
Blow up the Weasel and we can feast for days!
Buddies, Willie
Klaymen-Haymen
Odpáľ Beštiu a môžeme oslavovať!
Kamoš Willie
Hi Klay,
Me again. Make an "H" for Hoborg.
Willie Trombone
Nazdar Klay,
To som zase ja. Urob "H" ako Hoborg.
Willie Trombone
Klaaaaymen,
You may use my beaker to drink from the skull. I am a hoop-head.
Willie
Klaaaaymen,
Pokojne použi môj pohár na pitie z lebky. Ja som hoop-head.
Willie
Dear Klaymen
Pass thru the spikes to press the fog-horn button.
Love Willie
Drahý Klaymen
Prejdi cez klince a stlač fog-horn tlačidlo.
Milujúci Willie
Greetings Klaymen
You may drink from my secret fountain by the unsecret tree.
Pals, Willie
Nazdar Klaymen
Môžeš sa napiť z mojej tajnej fontány pri neutajenom strome.
Kolega, Willie
Klay-Klay-Bo-Bay
Spitting is fun. It is fun to spit and change the notes.
Brother Willie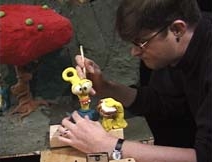 Klayguy
Make the foghorn noise next to "Frenchie". He is my pet.
William
Klayguy
Sprav hluk kúsok od "Frenchie". Je to môj miláčik.
William
Klaaaaamen,
Thank you for killing Weasel. Now i CAN Drive in circles.
Willie Trombone
Klaaaaamen,
Vďaka za zabitie príšery. Teraz môžem jazdiť v kruhoch.
Willie Trombone
Dear Klaymen,
Three locks must unlock. Call yourself a chicken-pock.
Brother Willie
Drahý Klaymen,
Musíš odomknúť tri zámky. Nazvi sa chicken-pock.
Brother Willie
Dear Klay
I like shooting cannons. I still like shooting cannons.
W.T.
Drahý Klay
Mám rád strieľanie z kanónov. Stále mám rád strieľanie z kanónov.
W.T.
Klaymen,
I think you Broked the lake! I will not tell.
William
Klaymen,
The fifth ring turns on the radio.
Willie
Klay! Klay!
I am playing my favorite song on the lake walls!
Friends, Willie
Klaymen,
Doors are fast. We are faster.
Willie T.
Klaymen,
Dvere sú rýchle. My sme rýchlejší.
Willie T.
Klay guy
Lure Bil away with his blue bear.
Willie Trombone
Klay
Navnaď Bila preč pomocou jeho modrého medvedíka.
Willie Trombone
Hiiiiii,
Sometimes, we see more when there is no light.
Willie
Ahooooj,
Niekedy vidíme viac bez svetla.
Willie
Greetings Klay,
What goes Boom! must go up.
Mr. Trombone
Hi friend,
Someone needs to knock some sense into that Bil.
Willieeeee
Priateľu,
niekto by mal vtĺcť nejaký zmysel do Bila.
Willieeeee
Občas sú listy úplne o ničom: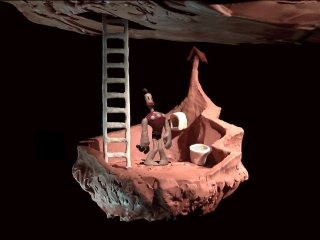 Klaymen,
How do you spell Hoborg?
Love, Willie
Klaymen,
Ako sa hláskuje Hoborg?
S láskou, Willie
Klayyyyy,
Send this letter to three friends or you will fall ill.
Willie Dewan
Klayyyyy,
Pošli tento list trom priateľom, inak ochorieš.
Willie Dewan
Dear Klaymen,
You read too much
Willie
Drahý Klaymen,
Priveľa čítaš
Willie
Klay friend,
You read too darn much.
Willie
Dear Klay,
At first, this was fun, but now you're being a baby.
From Willie
Drahý Klay,
Spočiatku to bola zábava, ale teraz si už sa stávaš naivka.
From Willie
Hello,
Still no mail!
From Willie
Ahoj,
Stále bez pošty!
Od Willieho
Greetings again,
If you throw this away, I'll think less of you.
Willie
Ahoj znova,
Ak toto zahodíš, nič pekné si o tebe nepomyslím.
Willie
K.
Hi chum! My head has a whole in it.
W.
K.
Čau kamarát! Som v tom úplne ponorený.
W.
Dear Klaymen,
Hang me from a tree by my hoop so I can play "Absalom".
Willie
Drahý Klaymen,
Zves ma zo stromu s mojou obručou a môžeme hrať "Absalom".
Willie
Inokedy vám napíše aj Klogg: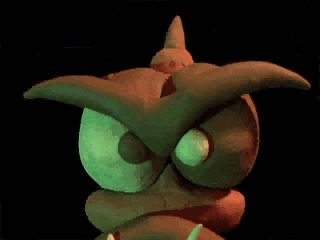 Klaymen,
You should give up.
Klogg
Klaymen,
Mal by si sa nechať poddať.
Klogg
Klaymen,
Ding Dong The Willie's Dead!
Klogg
Klaymen,
Bim, bam... Willie je mŕtvy!
Klogg
Klay,
Hoborg says that he wants to wear you his crown.
Klogg
Klayi,
Hoborg hovorí, že chce, aby si nosil jeho korunu.
Klogg
Brother,
Let us rule this world side by side!
Klogg
Brat môj,
Nechaj nás vládnuť tomuto svetu!
Klogg
Klaymen,
You must be mistaken.
Klogg
Klaymen,
Musíš sa mýliť.
Klogg
Klaymen,
Why did you turn my Bil against me?
Klogg
Klaymen,
Prečo si otočil Bila proti mne?
Klogg
Klay,
We are from the same mold.
Klogg
Klay,
Sme z rovnakej hmoty.
Klogg

Klaymen,
I have a gift waiting for you at my castle
Klogg
Klaymen,
Mám pre teba darček čakajúci v mojom hrade
Klogg
Klaymen,
I was once naive like you.
Klogg
Klaymen,
Bol som rovnako naivný ako ty.
Klogg
Klaymen,
I write well, yes?
Klogg
Klaymen,
Píšem správne, áno?
Klogg